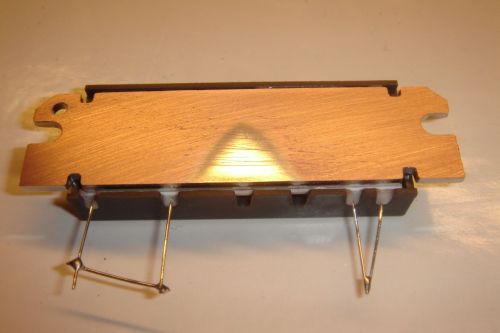 Figure 8. Bottom side of the power module.
The picture shows the bottom side of the power module, which is ready for fitting into the metal house. Input and output wires were soldered to ground to prevent ESD during sanding.
---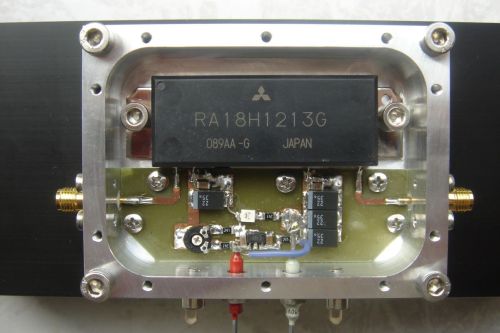 Figure 9. All components soldered.

The RA18H1213G module is mounted without any thermal compound. A solid RF ground is more important than slightly improved heat transfer.

I have added a short piece of wire between the cathode of D1 and the leftmost ground track. This wire is optional.

The input connector (sma female) is seen to the left; the output connector is to the right.

The grey feed-through capacitor carries Vdd and the red one enables bias (apply +12 V). The bias voltage Vgg is set with the black trimpot.
---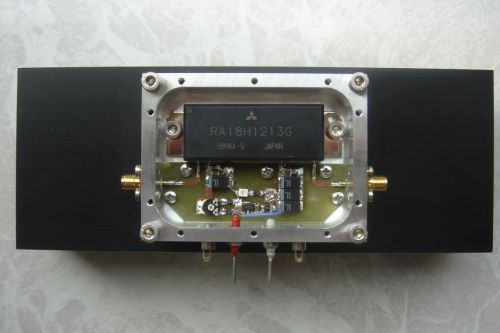 Fig. 10. The black heat sink measures 200 mm x 75 mm.
The metal house is fastened to the heat sink by 4 screws in the corner. A thin layer of "Arctic Silver 5" is applied between the metal house and the heat sink in order to enhance heat transfer.

---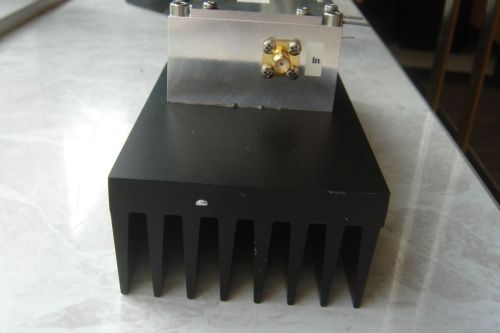 Figure 11. The heat sink is 40 mm high.